Vinyl Customization Grand Prairie TX
MAKE IT ONE OF A KIND: Customize your vehicle today
We can change the full color of your car in whatever way you like. We recommend that you check out Stek's Fashion line of Paint Protection Film or Flexishield's Cosmetic Paint Protection film to change your vehicles' look while taking full advantage of the self-healing factors of PPF. If Cosmetic PPF is not for you, our Installers can use all types of vinyl from all leadings brands to change the appearance of your vehicle with custom graphics or a full change to a color that is not offered by the dealership for your make and model.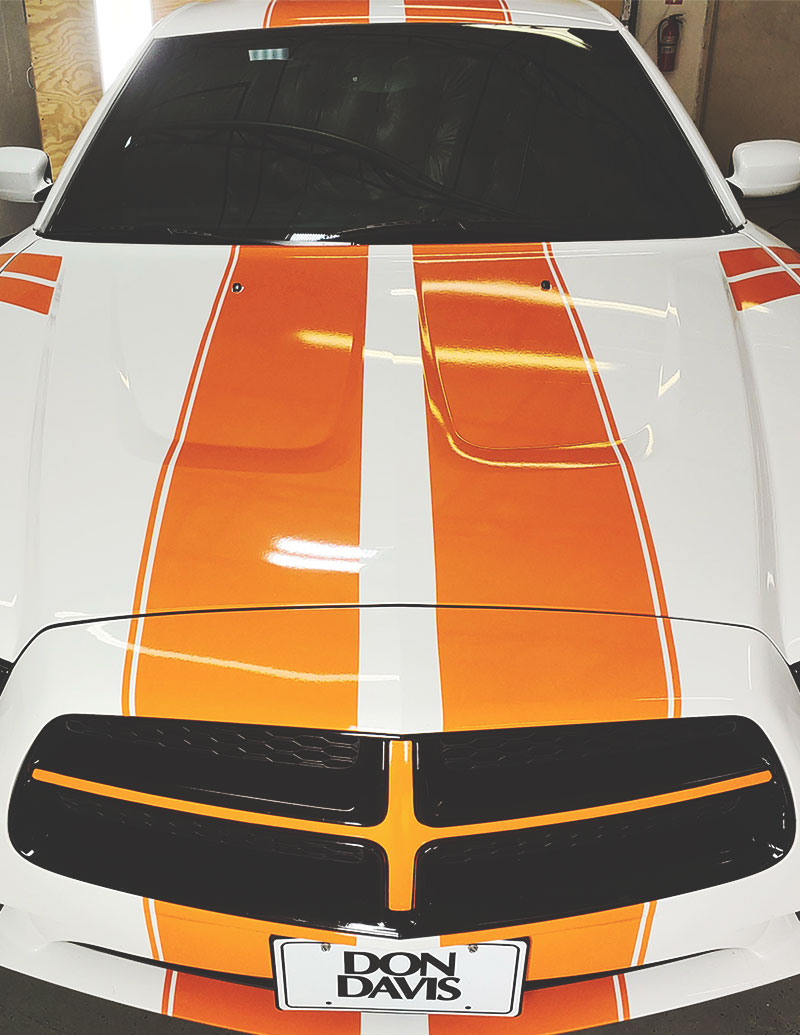 When you determine to customize your vehicle, visit Sharp Auto Shields. Our passionate team is highly skilled and has attained expertise from detailing to performance upgrades. We take pride in adhering to the highest quality materials and enterprise with the outstanding companies to provide our customers 100% satisfaction.
Visit us today and take a first-hand glimpse at how passionately we deliver our promise.
Trust the Pros to Give a New Look to Your Vehicle
request a quote for some vinyl CUSTOMIZATION GRAND PRAIRIE TX and change the look of your vehicle
Contact Us
For a free quote on paint protection films, ceramic coatings, car wraps, vinyl customization, window tint, toolbox wraps or any other custom vehicle service, please fill out the form to the right and one of our expert technicians will respond by the next business day with a tailored quote.
We know it can be difficult scheduling a time to drop off your vehicle and arranging alternative transportation, so be sure to ask about our complimentary pick up and delivery service for added convenience.
We are fully insured and can pick up your vehicle anywhere in the DFW Metroplex. Once your vehicle is ready, we will deliver it back to you clean and fully protected. For all others, our shop is conveniently located in central DFW just east of 360 on Carrier Pkwy. Contact us today!
Our Location
1517 W Carrier Pkwy., Grand Prairie, TX 75050
We are located in Suite #132
Connect With Us
Phone: (469) 999-0652
Email: [email protected]
Vinyl Customization Grand Prairie TX Vinyl Customization Grand Prairie TX Vinyl Customization Grand Prairie TX Vinyl Customization Grand Prairie TX