A FAMILY PASSIONATE ABOUT CARS
Sharp Auto Shields is a family owned and operated business centrally located in the DFW Metroplex and has served this region of Texas since 2015. We are industry leaders in aftermarket paint protection and exterior graphics for any type of motor vehicle. Some of our past customer vehicles have been box trucks, motor coaches, 2nd generation Corvettes, plus many of the modern cars, trucks, and SUVs on the road today.
We have a passion for vehicles and a combined 60 years in the automotive industry. From the inception of our company, we have been focused on providing our customers with the latest and greatest in protection for automotive paint and aftermarket restyling. With humble beginnings as automotive service technicians, we saw a need to educate the automotive consumer on how to protect their investment. From daily drivers to supercars and classics, we strive to help our customers make the best-informed decisions to meet their individual needs.
As the paint protection and automotive restyling industry continues to move forward, we will continue to provide our products and services with Integrity and Precision.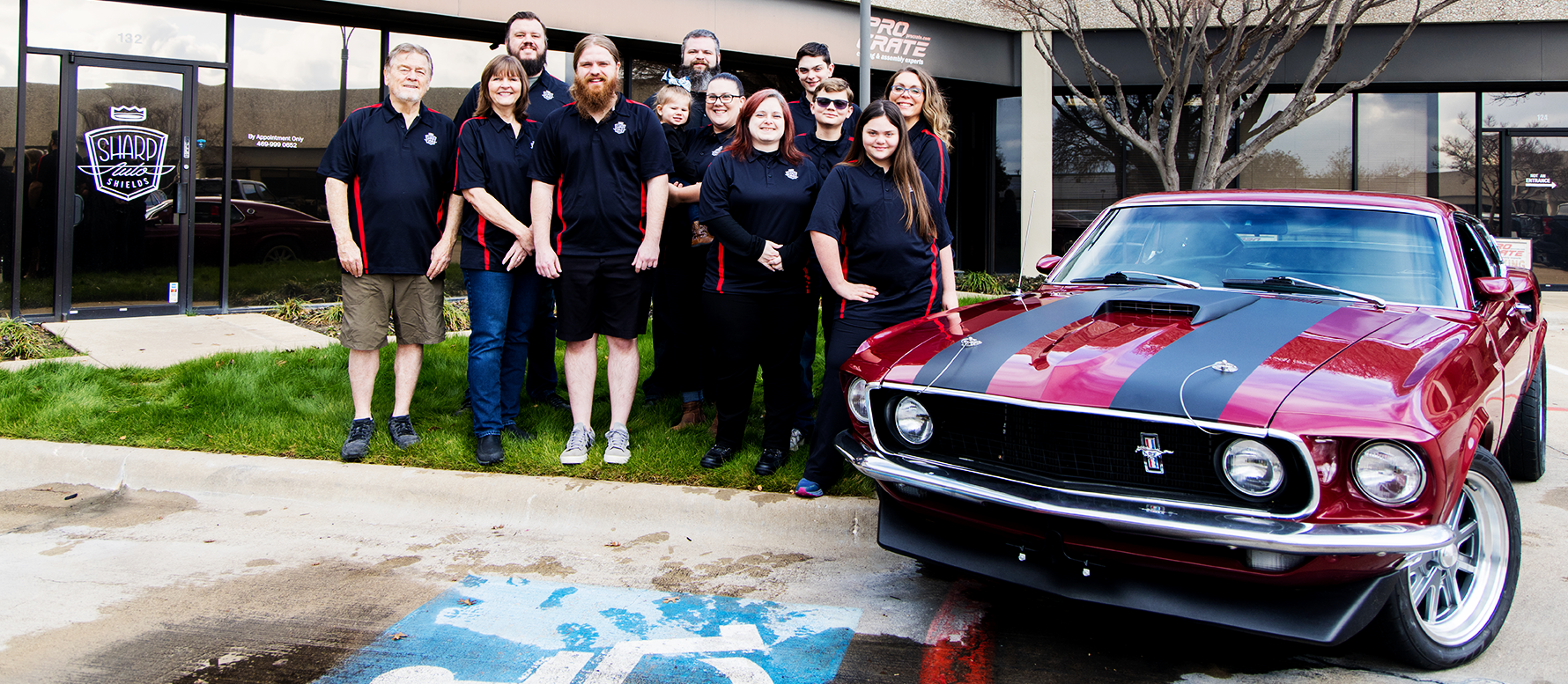 Contact Us
For a free quote on paint protection films, ceramic coatings, car wraps, vinyl customization, window tint, toolbox wraps or any other custom vehicle service, please fill out the form to the right and one of our expert technicians will respond by the next business day with a tailored quote.
We know it can be difficult scheduling a time to drop off your vehicle and arranging alternative transportation, so be sure to ask about our complimentary pick up and delivery service for added convenience.
We are fully insured and can pick up your vehicle anywhere in the DFW Metroplex. Once your vehicle is ready, we will deliver it back to you clean and fully protected. For all others, our shop is conveniently located in central DFW just east of 360 on Carrier Pkwy. Contact us today!
Our Location
1517 W Carrier Pkwy., Grand Prairie, TX 75050
We are located in Suite #132
Connect With Us
Phone: (469) 999-0652
Email: [email protected]
About Us About Us About Us About Us About Us About Us About Us About Us About Us About Us About Us About Us About Us