We are Proudly an Authorized Installer of Feynlab Ceramic Coatings
Feynlab has developed a number of Ceramic Coatings for Automotive and Marine Applications. These range from entry level coatings like Ceramic Lite, which offer a 1-year warranty to the Self Heal Plus which offers a 7-year warranty and self-heals. If you are looking for a protective coating for your vehicle and want the very best or are on a budget, we have a Feynlab coating that will fit your needs.
The Only Self-Healing Ceramic Coating in the World
Feynlab developed the world's first and only self-healing ceramic coating with Heal+ and Heal Light. Ceramic coatings decrease the likelihood that scratches will occur on any vehicle, but over time inevitably those scratches will happen with every coating. Feynlab's two coatings will heal themselves instantly when heated to above 60 degrees Celcius removing all fine scratches and micro swirls. Even at room temperature, Heal+ and Heal Light can heal those scratches over a number of days.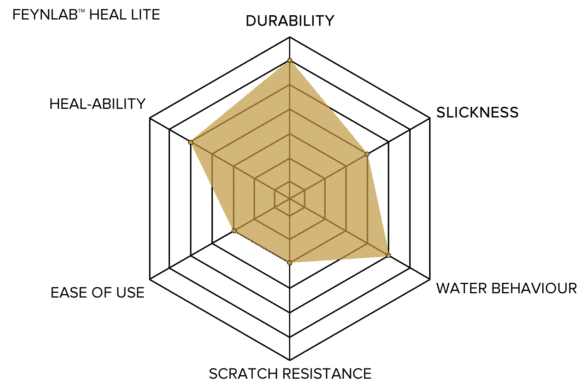 FEYNLAB™ HEAL LITE is a single-component, single-step coating with roughly 60% healing ability compared to FEYNLAB™ HEAL PLUS. This product is no more difficult to apply than most Ceramic coatings. HEAL LITE is ultra durable, extremely hydrophobic and has excellent UV protection
The FEYNLAB™ HEAL PLUS is ultra glossy, and improves the "depth of shine" dramatically. It is by far the thickest coating (when cured) currently offered on the market, measuring up to 15 microns. The mechanism behind the healing effect involves using nano scale magnets on the end of the ceramic chains, that when heated vibrate at very high frequency causing the ultimate self leveling effect to occur. It does not turn into a liquid when it heals, but rather a type of super fluid (solid with fluid properties).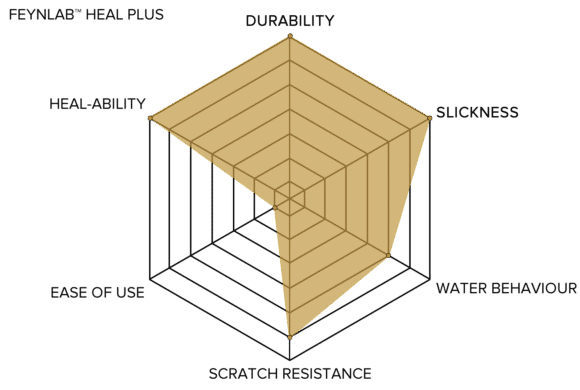 Which ceramic coating is right for you? Get a Quote for your Vehicle that fits your budget today! Get Shielded. Stay Sharp