CHECK OUT STEK'S FULL LINE OF PAINT PROTECTION FILM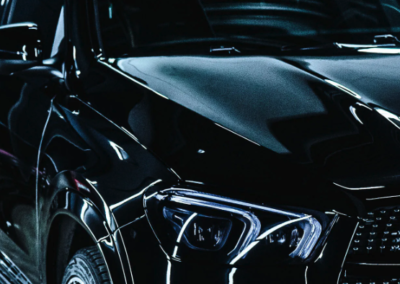 DYNOshield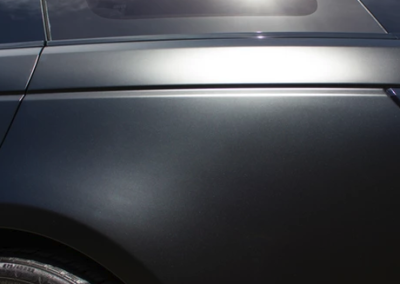 DYNOmatte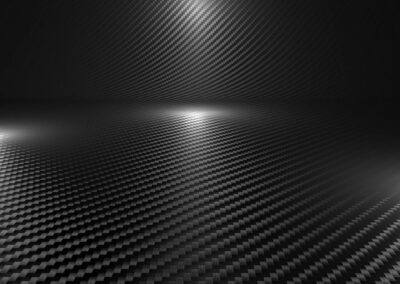 DYNOcarbon-semi-gloss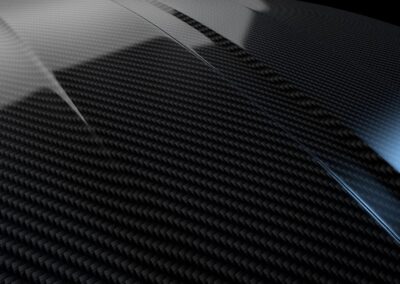 DYNOcarbon-gloss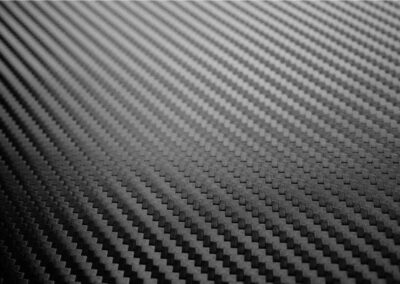 DYNOcarbon-matte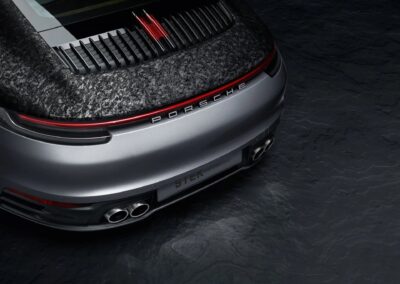 DYNOforged-metal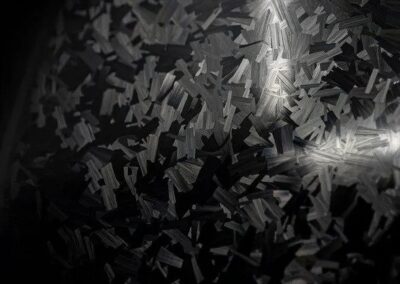 DYNOforged-carbon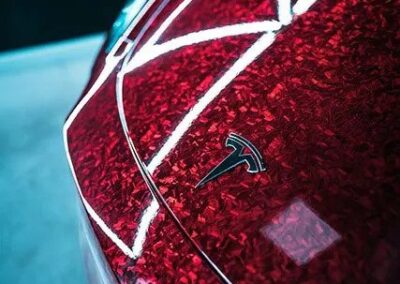 DYNOforged-red-wine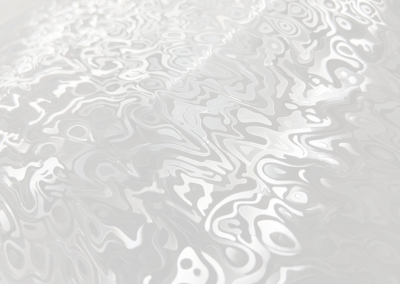 DYNOdamascus-clear
DYNOdamascus-black
DYNOcamo-black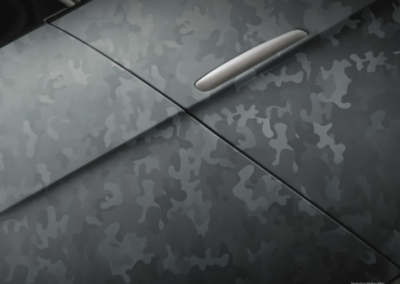 DYNOcamo-gray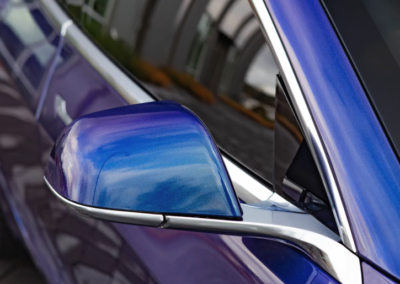 DYNOprism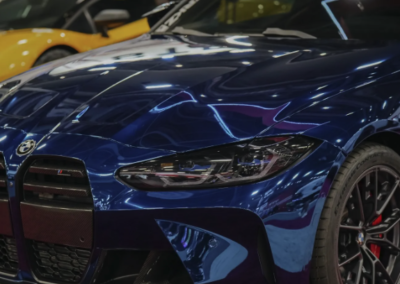 DYNOchrome-blue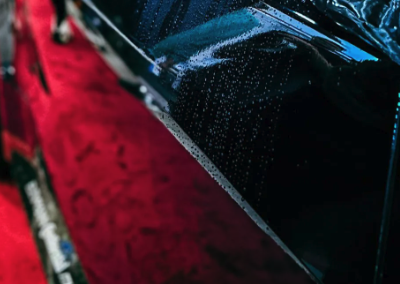 DYNOchrome-black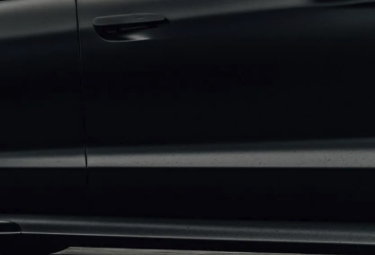 DYNOblack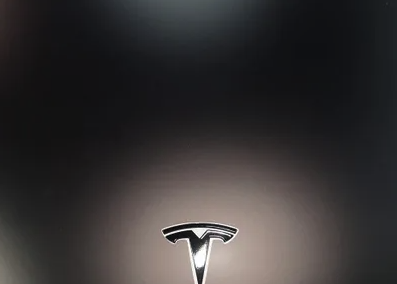 DYNOblack-matte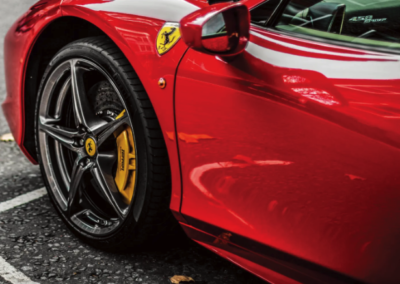 DYNOred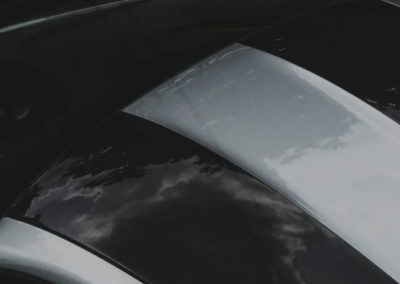 DYNOgloss-gray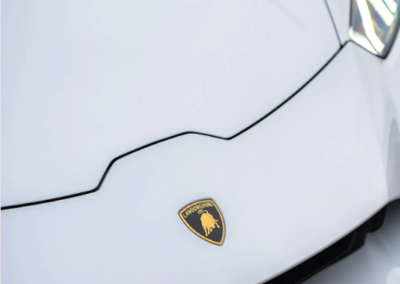 DYNOwhite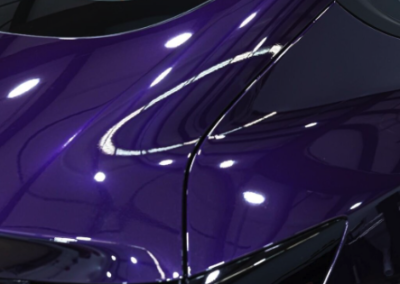 DYNOpurple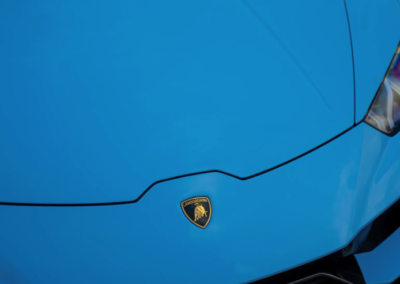 DYNOmiami-blue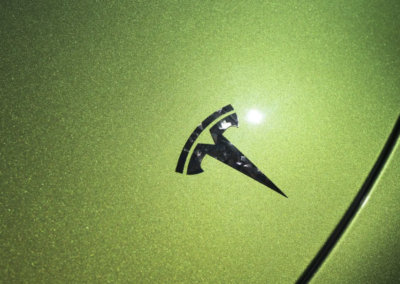 DYNOshift-green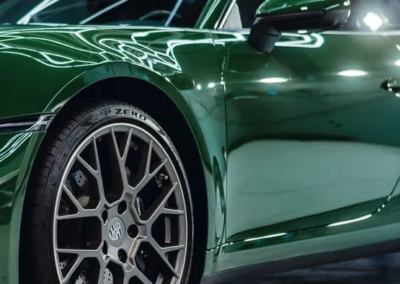 DYNOgreen (BRG)
Paint Protection Film is the best decision you can make to protect your investment. Paint protection film, commonly referred to as PPF or ClearBra, is a urethane film with an adhesive backing that when applied will provide a virtually invisible barrier between your vehicles' finish and the hazards of everyday driving. PPF can protect from rock chips, scratches, and swirl marks that can deteriorate the condition of your paint causing expensive repairs and possibly lower the resale value of the vehicle.
We exclusively use the highest quality products and are constantly testing new films to ensure our customers have the best on the market.
Our flagship Paint Protection Film is STEK-USA's DYNOshield. It is an incredibly durable urethane that has a self-healing, chemical and stain resistant nano glass top-coat. This nano technology is manufactured into the makeup of the film which provides the best hydrophobic properties possible. The self-healing effect is activated by heat and prevents scratches from building up on the surface of the film. A hair dryer, hot water, or even the heat of the Texas sun activates the film and heals the scratches, allowing your vehicle to stay looking brand new.
We can also change the look of your vehicle without sacrificing the protection aspect with STEK's Fashion film line. All of these add a different look to your vehicle and protect it at the same time!
Nano Ceramic Coating can also be applied over the top of the Clear Bra installation, to further protect your vehicle and add to the hydrophobic nature of your vehicle.
If you are not sure that Paint Protection Film is for you, then Feynlab Ceramic Coatings can provide you with a durable coating to the surface of your paint and reduce your chances of scratches, scuffs, and chips. This coating and paint protection film can work together or it can be a more cost effective, but not quite as durable option for coverage.
We can install our invisible protection film anywhere your vehicle has paint. We can install using digitally designed kits that provide the best coverage for your specific vehicle tailor made to your make and model or we can provide Bulk installations for the closest edges and cleanest lines.
Find out How Clear Bra works & request a quote online for custom protection for your Vehicle.
Get Shielded. Stay Sharp
Contact Us
For a free quote on paint protection films, ceramic coatings, car wraps, vinyl customization, window tint, toolbox wraps or any other custom vehicle service, please fill out the form to the right and one of our expert technicians will respond by the next business day with a tailored quote.
We know it can be difficult scheduling a time to drop off your vehicle and arranging alternative transportation, so be sure to ask about our complimentary pick up and delivery service for added convenience.
We are fully insured and can pick up your vehicle anywhere in the DFW Metroplex. Once your vehicle is ready, we will deliver it back to you clean and fully protected. For all others, our shop is conveniently located in central DFW just east of 360 on Carrier Pkwy. Contact us today!
Our Location
1517 W Carrier Pkwy., Grand Prairie, TX 75050
We are located in Suite #132
Connect With Us
Phone: (469) 999-0652
Email: [email protected]